REBOW BRAIN'S THEM @ NARROGIN
Apr 26, 2018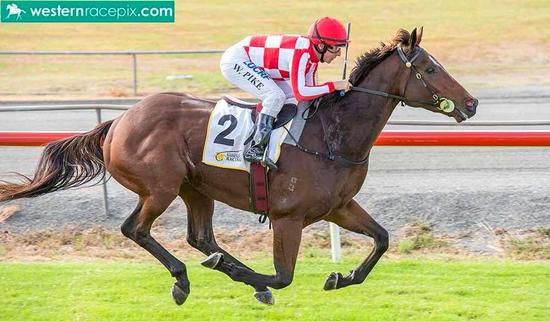 The Enigma "Rebow" scored a dominant three and a half length win on Narrogin Cup day Sunday the 22nd of April.
The son of Reset was having his second start for the States leading trainer Adam Durrant.
Even though the race was at Narrogin, Rebow ran slick time and beat the Class 5 horses time by half a second. Now that the win is out of the way Durrant expects "Rebow" to go through his grades. Durrant seems to have gotten "Rebow's" feet right which is very important.
Rebow will have one or two more runs for a well deserved break!

Congratulations to the owners and the 25 first time owners!! This is what racing is all about!!
Robert Perks with his horse Rebow!
Perksy has been in a couple of horses before but "BIG BOW" was his first winner!!
Watch the replay here!
http://www.rwwa.com.au/cris/JwPlayer.aspx?jw=JnJlc...
Join The Electra Bloodstock Team Today!